One Platform, Many Solutions
From production scheduling and inventory management to quality control, maintenance, and beyond, TrakSYS provides you with the MES solutions and tools you need to run your operations as efficiently, effectively, and profitably as possible.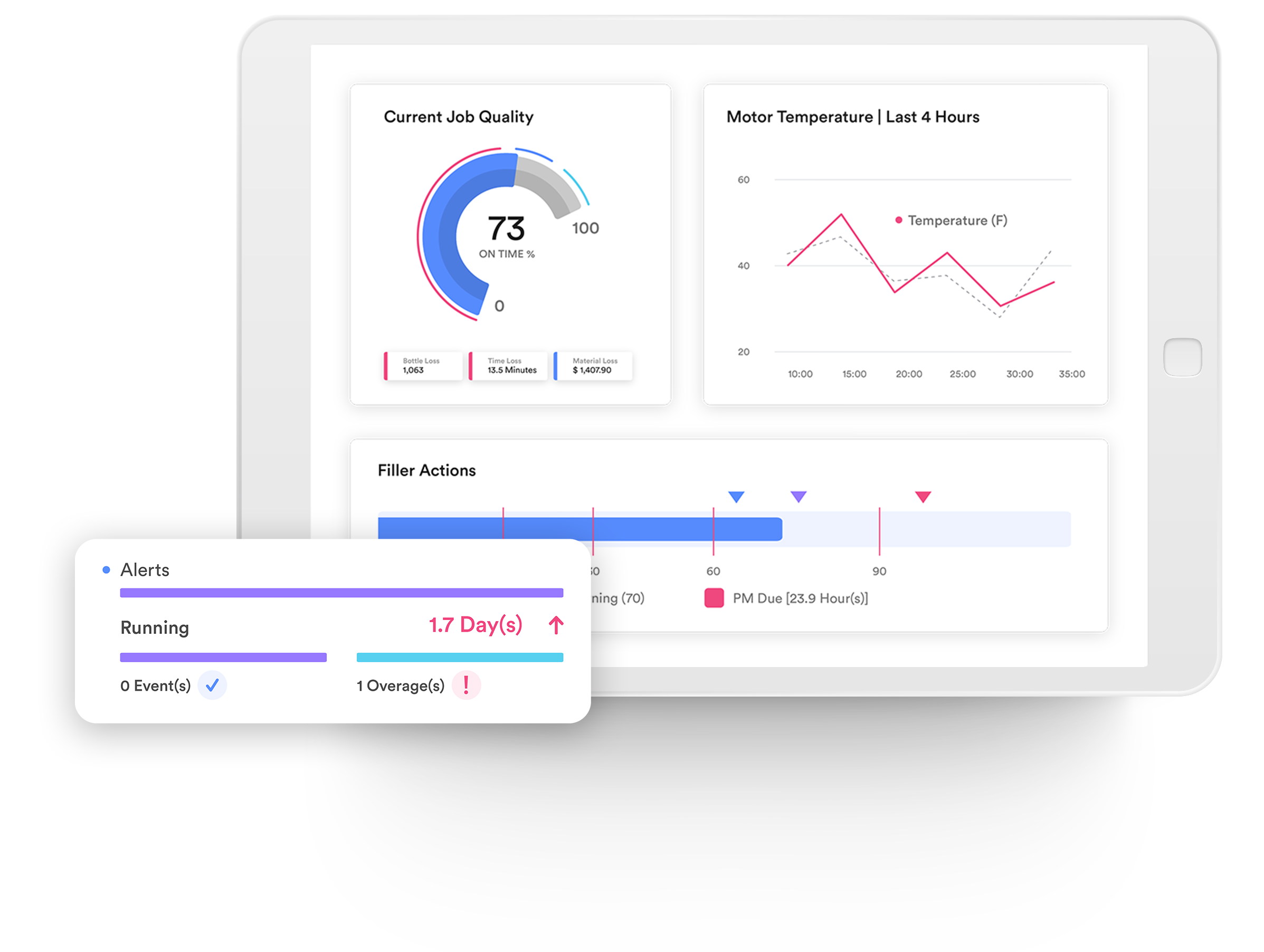 Take Control of Your Factory
TrakSYS has been designed to work the way you work: fast, flexible, and focused on solving specific business challenges. And we've created a set of pre-configured manufacturing execution system (MES) solutions that correspond with the challenges faced by our customers most frequently, such as OEE, E-Records, SPC, and more. So what do you want to do with TrakSYS? Start with one of our pre-configured MES solutions, or create your own using the platform's powerful built-in configuration tools.
Batch
Batch Management for more repeatable product quality and process efficiency.
Compliance
Automate record keeping to streamline compliance and improve quality.
Energy
Manage energy and your bottom line.
Inventory
Manage inventory more effectively using real-time production and ERP data.
Lean
Manage continuous improvement initiatives more efficiently with digitalization.
Maintenance
Manage maintenance more effectively using real-time equipment data.
Performance
Optimize your manufacturing operations using real-time production data.
Production
Optimize operations using real-time production data and synchronized planning and scheduling.
Quality
Create and enforce quality by design culture.
Traceability
Protect consumers, your brand, and your bottom line with enterprise-wide traceability.
What are You Working on Right Now?
Performance? Quality? E-Records? Tell us what you're working on.
Chances are, we can help.