Monitor. Control. Optimize.
With TrakSYS Managing Your Manufacturing Operations
Run Your Manufacturing Operation More Effectively, Using Real-Time Data
You need insights and tools to help you run your business. You don't need an endless technology project. TrakSYS is a next-generation MES software with out-of-the-box functionality designed to provide the monitoring, measuring, reporting and analytics you need to run your manufacturing operation more effectively.
Spend Less. Get More.
Be up and running quickly, with out-of-the-box functionality for key solutions: OEE, SPC, batch, and more.
Leverage Your Other Assets
ERP. SCADA. PLC. IoT. TrakSYS seamlessly integrates with your other assets and infrastructure.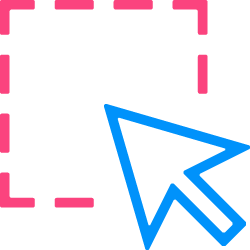 Create. Configure. Customize.
Tailor TrakSYS for your needs using built-in code-free MES configuration tools or advanced scripting.
Capture Real-Time Production Data
TrakSYS benchmarks performance and productivity, by collecting and aggregating data from virtually any source (PLCs, IIoT, ERP, manual, etc.), to deliver real-time, actionable intelligence on your manufacturing operation – while leveraging your existing assets, resources and infrastructure.
Gain Insights to Help Improve Operations
Gain unparalleled insight into your operation, using the many standard dashboards and reports included with the TrakSYS platform. Want to see more? You can easily create custom reports, forms and screens, using the web-based configuration tools built into TrakSYS.
Take Action with Tasks, Journals, and Notifications
Take what you've learned about your operation and put it into action, using the built-in task management features of TrakSYS. Enter operating notes in journals. Assign tasks to operators, maintenance, and other team members. Or send out notifications for urgent issues.
Thousands of Factories Worldwide Run More Productively with TrakSYS
We were looking for a tool that would help us make better decisions that in turn would improve performance. In addition to having to fit with our company culture, another thing we wanted in our tracking system was flexibility. We wanted to be able to take the program out of the box and configure it to fit our needs. With some of the other options we looked at, the supplier took the position, 'that is the way it works and the only way it works'. That was not the case with TrakSYS. Our operators had a lot of input into developing what the final solution looked like. Actually, we are still moving forward today, getting a little deeper and making our operations even more efficient. You could describe it as a living program.



The tech support from Parsec is world class! Robert's response was complete with screen shots and detailed instructions. Best of all, his one email response fixed all three problems. Nice job!
Once TrakSYS was deployed, we were able to quickly and effectively evaluate the root causes of poor performance. The initial focus of the project was on improving productivity for lines responsible for hormonal products. Within the first 12 months after deploying TrakSYS, we had already improved average OEE by 100 percent.

TrakSYS gives our operators a lot of insight into the process parameters, which helps them to make a qualitatively good product.

Project planning, solution design, and the implementation of TrakSYS by Polytron has provided our factory operations with valuable improvements in efficiency and product data tracking throughout our factory and warehouse facilities.

Within three months of deploying TrakSYS, we were able to identify root causes of the production problems, prioritize them by their impact, and focus on measurably improving production capacity.

Ease-of-customization with TrakSYS was a critical selection criteria for us as our manufacturing operations encompass very different activities within wafer processing, sensor production, and tablet compression. However, the ultimate deciding factor was Parsec's professionalism and integrity. They integrated with us as an extension of our own team through design, development, training, documentation, and validation until we successfully cut over from paper-based processes to TrakSYS

Having visual information about the performance of our equipment is an essential part of our WCM initiative at the Royal Mail. We had a paperbased system for capturing performance losses. This was time consuming and the accuracy of the information often questioned. The TrakSYS solution deployed by Cimlogic has given us the real-time data we needed with trusted accuracy. We did not stop there — the system has been further developed to assist us on our WCM journey. The application is really simple to use and the operators have really taken to it.