Optimize Your Manufacturing Operations Using Real-Time Data
With TrakSYS Managing Your Manufacturing Operations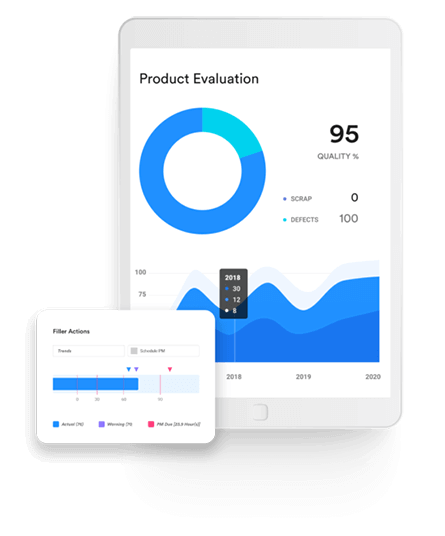 Over 11,000 Plants Run TrakSYS to Help Them Gain Greater Visibility, Knowledge, and Control
Elevate Your Business with a World-Class MES Platform
The complex world of manufacturing needs smart and agile MES solutions to make it work effectively – all the time. At Parsec, we have dedicated ourselves to devising creative and innovative answers for some of the most challenging issues manufacturing has to deal with – now and in the future. These answers are derived from our deep practical experience and are based on TrakSYS, our versatile production and operations management platform.
One Platform. Many Solutions.
Use the TrakSYS MES platform to create solutions for real-time, data-driven manufacturing operations management. We have everything you need to succeed.
Maintain tight control of inventory to increase production efficiency, and reduce working capital requirements.

Plan, schedule, execute, and deliver goods as efficiently and effectively as possible.
Gain real-time, insights into the causes of poor quality, and create a closed-loop system of statistical process control (SPC).
Boost equipment performance and analysis of real-time data gathered from machines, to help maximize overall productivity through predictive maintenance.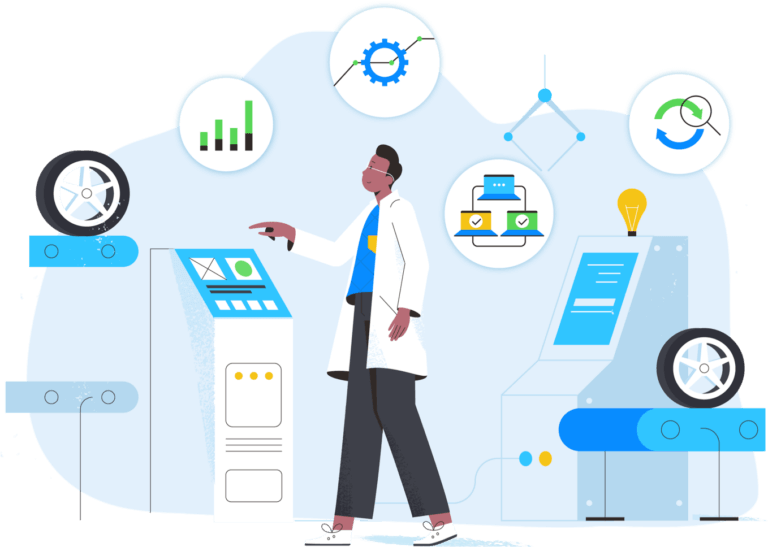 Diverse Industries. Common Challenges.
The TrakSYS MES platform has been deployed at thousands of factories in over 100 countries, and in a variety of industries, including automotive, chemicals, food and beverage, life sciences, packaged goods, and more.
Manufacturing Operations Management,
Made as Simple as Possible
As a unified, web-based MOM software, TrakSYS is easily scalable and customizable. Manage all your manufacturing operations from any web-enabled device, anytime, anywhere.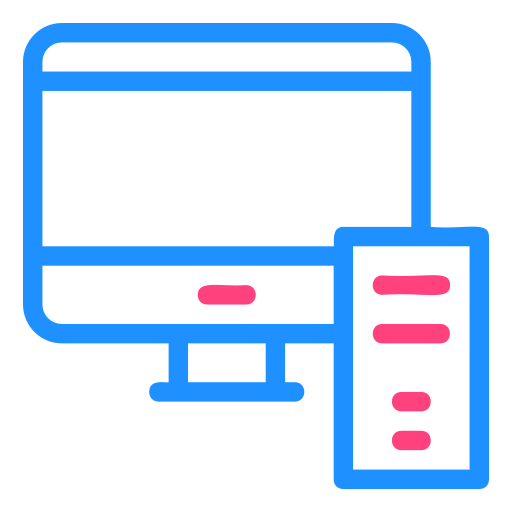 One Unified Platform
As a unified MOM software platform, every application (Quality, Performance, E-Records, etc.) is housed within TrakSYS.
Interoperability
The TrakSYS platform connects to your existing infrastructure (ERP, SCADA, PLCs, IIOT, etc.) through a variety of industry-standard protocols.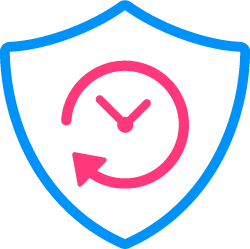 Protecting the Future
TrakSYS has the ability to scale as your business grows. Seamlessly activate additional solutions as need arises, without the fear of operational disruption.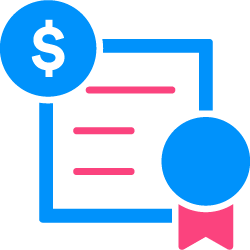 Affordable Ownership
TrakSYS offers significantly reduced cost of ownership – from development to deployment, from beneficial use to maintenance. Less to spend, more to gain.
Parsec Named a 2020 Gartner Peer Insights Customers' Choice for Manufacturing Execution Systems
Parsec Automation Corp. takes great pride in this distinction, as customer feedback continues to shape our products and services. The Gartner Peer Insights Customers' Choice is a recognition of vendors in this market by verified end-user professionals.
Flexible, simple to maintain, and gives a lot of useful information
It is a very flexible system, and easy to adapt to the processes of the company. It connects with other systems and provides very useful information for production management.
In our industry, small losses in production generate a loss that can define the future of a company. Through data analysis, we can reduce costs and increase profits. This way, we can analyze production deviations and predict the future of the company.
Adaptable application for measuring OEE for any manufacturing process
Parsec continues to deliver smart enhancements and strong technical support to the TrakSYS platform. We have deployed TrakSYS to measure and report OEE at process bottlenecks for numerous sites across the globe, providing our site engineers with the data they need to initiate improvements and justify projects. The extensive network of certified third-party TrakSYS integrators has made this global deployment possible in just a few years.
Performance Mgmt Consultant
Highly configurable and powerful
Highly configurable and powerful software for manufacturing process management, tracking and monitoring
Smart Manufacturing with TrakSYS
Our overall experience with TrakSYS was amazing. We are improving quality while reducing the overall cost of operations related to supply chain shortage of qualified human resources. Regulatory compliance and brand protection to name a few, are met head-on.
TrakSYS is the best MOM tool
Its agility and configuration can be adapted to any manufacturing sector. It provides important KPIs, adapts to many web browsers, and has a very good translation system as well.
Extensible software platform that has enabled adoption across our organization
TrakSYS is an amazing tool that we've used throughout company and have a long history with. We use it to provide an extensible tool to manufacturing for work order tracking, electronic batch records and KPI reporting. Parsec's solution has enabled us to provide our individual sites with a customized platform to meet their particular need, meanwhile only paying for the aspects of the software that we use.
Strong product, strong staff and remarkable follow-through
In addition to a product suite that is well-designed for our manufacturing and reporting processes, Parsec staff have deep and clear expertise in our industry. That makes collaboration easy and efficient. It also gives us an additional source of expertise when we're faced with new opportunities or problems.
Impressive functionalities in terms of monitoring systems
Our organization used this software to process data and make decisions accordingly. We have designed it as a measuring tool for quality checks and quality control. Because of this, we are able to monitor/track real-time problems.
Strong out of the box delivery for standard processes
Nice add on to enhance the control of your manufacturing process. Strong out of the box delivery for standard processes.
TrakSYS as a manufacturing management platform
Using TrakSYS, we've been able to keep track of our performance by monitoring our productivity. This has helped in ensuring that our manufacturing department is always on their toes whenever issues occur, and that our performance and quality of work it always top notch.
One of the best MOM platforms
One of the most cost effective systems that i have come across. The best thing about TrakSYS is the dashboards. You can create them for specific real time data. The user interface is very clean and modern. Absolutely love the data representation. The system is very flexible, so any organization can configure it to suit their needs. The installation is quite simple as well. Last but not least, their customer service is topnotch in the industry.
TrakSYS - turning data into information
It is an excellent tool for the user to follow and understand the manufacturing processes. You can accelerate and reduce tasks, make decisions, and solve problems that arise in your business. The information generated is great for a company to keep the process flow under control, and helps with quality. It is easy to set up, and delivers satisfactory results quickly, as long as the source data is complete. Allows integration with development, enabling the creation of an industry-specific solution for the company.
We use TrakSYS for inventory management. It can also be used in monitoring, production and maintenance.This software is very easy to use. It's a great user-friendly component Streams can be followed via ready-made templates.The ability to visualize real-time data is very successful.Ready-to-use components work great for viewing existing KPIs.
Great partners that work hard to provide solutions
Very good to work with. Technical support does a good job at responding quickly, and is able to assist at any level (IT to business). This is a challenging space to have a software tool in, and Parsec has a solid, flexible solution.
Six Sigma Project Manager
What are You Working on Right Now?
Performance? Quality? E-Records? Tell us what you're working on.
Chances are, we can help.